The
Oxford summer school

experience
(for ages 15 to 18)
Looking for a summer school that can give you more clarity on your future and the experience of a lifetime?
Our programme gives students the chance to delve deep into a subject of interest, meet new friends from around the world, and live away from home in the famous city of Oxford.
Get excited about your
future
Oxford is a place of discovery, and the perfect setting to gain knowledge and confidence. Explore, ask questions, and spend time with supportive tutors and classmates.
Learn from
world-class tutors
Take classes led by outstanding role models and graduates from leading universities like Oxford and Cambridge. They'll help you level up your academic skills and inspire you to learn like never before.
Make
new friends

from around the world
Meet other extraordinary students figuring out how to make their mark on the world — and keen to embark on new experiences, learn new skills, and have fun.
Experience what
life is like

as a university student
See what it's like to live away from home on a university campus that's packed with beautiful architecture (spires!) and historic traditions.
Summer courses for ages
15 to 18
Our "Experience" courses for students aged 15-18 delve deep into a subject, with a focus on practical application balanced with real-world theory. This combination helps secondary school students try out some of the key aspects of the subject they want to explore.
Experience
Business & Enterprise
This course aims to bring business, economics and management to life to help you better understand what it's like to pursue study in this field. You'll explore different types of businesses, discover a range of economic models, learn about game theory and financial markets, and see how management theories enhance business.
Experience
Computer Science & Coding
If you're fascinated by computers and information technology, this course is a great option. You'll learn about the development of computing throughout history and explore the future of Artificial Intelligence. You'll also review different programming languages, and put your skills to the test by designing a website.
Experience
Creative Writing
Where better than Oxford to hone your skills in creative writing? Be inspired by the city that was home to Tolkien, Lewis Carroll and Philip Pullman. In this course, you'll explore different genres and plot-types, learn about the importance of dialogue, and practise different techniques to hone your skills and ensure writing becomes a part of your daily routine.
Experience
Debate & Public Speaking
Want to improve your public speaking and debate skills? This course will help you develop confidence, learn persuasive techniques, and practise the art of rebuttal — skills that are essential in many careers and day-to-day life. You'll learn what made famous speeches so powerful and put your skills to the test in our international diplomacy challenge.
If you love understanding how things work and exploring individual components of machines and structures, there's a good chance you're considering engineering as a career path. On this course, you'll explore the differences between mechanical, civil and electrical engineering — and build your very own engine.
Experience
International Relations, Politics and Leadership
This course helps students better understand the importance of relationships between nations and cultures. We'll explore case-studies of international relations in action — and how it's created significant change. You'll also put your new-found diplomacy skills to the test in our United Nations challenge.
Are you considering law as a career path? This course will give you a strong understanding of the legal system and different types of law, including human rights, international, corporate, and criminal. You'll put your new-found understanding into practice with a mock trial.
Curious to explore the field of medicine and see what it's like to be a doctor? This course is designed to give students a deeper understanding of different specialties and medical ethics. You'll also get hands-on experience with both clinical tasks and doctor-patient communication skills.
Experience
Psychology & Neuroscience
Fascinated by the human mind, thought and behaviour? If you're thinking of studying psychology, this course will give you a great head start. You'll learn how to define and measure personality, explore the connection between language and thought, and start to better understand social psychology and human interaction. You'll also learn practical research skills.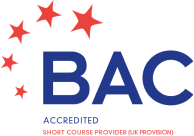 Challenges are one of the most exciting parts of our programme! You'll work in small groups within your class (or jointly with another class) to solve a problem or build something from scratch.
These activities let you put what you've learned on the course into practice and give you an idea of what it's like to pursue a career in your field of study.
The Experience Business & Enterprise students team up with the Experience Computer Science & Coding students to come up with a business idea, with the computer side building a website or app, and the business side developing a pitch and marketing plan to present to VC investors.
The Experience Engineering students race in teams to construct the best, strongest bridge before the clock stops, then present the team strategy and results to the class.
The Experience Medicine students go to Oxford's famous John Radcliffe Hospital to meet real patients and take their medical histories. They then work in small groups to attempt to diagnose the patients, based on the information they've gathered.
The Experience Law students go to Oxford's Crown Court and take part in a mock trial, building a case and attempting to persuade a jury of peers. 
The Experience Debate & Public Speaking and Experience International Relations, Leadership & Politics students join forces to take part in a model United Nations challenge.
The Experience Psychology & Neuroscience students will make a hypothesis about an area of interest to them, then test the hypothesis by designing and carrying out a psychological experiment in teams. 
What better way to learn about a career than to talk to someone who's living it?
Learn more about what a day in their life looks like
Take part in a practical activity related to their day-to-day work
Ask them questions about how they got to where they are today
In past summers, Experience Computer Science & Coding students have met someone who helped pioneer the Playstation technology and Experience Creative Writing students met an actor from the Royal Shakespeare Company, who spoke about his experiences on stage.
This summer school has truly been a valuable and memorable experience for me. Not only did I broaden my knowledge on Technology but I've also developed my self-management and communication.
Radhiyya
Discover Technology Academy, 2019
My two weeks at Oxford Scholastica were two of the best weeks of my life. It was an amazing experience and I made some great friends that I know I will stay in touch with for a very long time.
Abdul Rahman
Experience Medicine Academy, 2019
My son, Alexander, truly enjoyed his experience. He was academically and intellectually challenged while also making friends from around the world. We highly recommend this summer program.
Richard
Parent, Oxford Scholastica Academy
Those two weeks at Oxford Scholastica were a really wonderful experience. I got the chance to explore what Law is really all about through this programme. Classes were very interesting and I loved how the tutor made the classes very interactive!
Ravi
Experience Law Academy, 2017
The Law course was challenging but extremely rewarding, as it assured me that it was the path I wanted to choose at university. The Oxford Scholastica community also leaves you with an excellent support network even after the summer school. Overall, the summer school was an amazing experience that I would recommend to anyone.
Lina
Experience Law Academy, 2019
I absolutely loved my Oxford Scholastica experience! I definitely recommend it to anyone who either knows what they're doing and want better preparation, or even students who have no idea who they want to be when they grow up! I was both at some point and Oxford Scholastica filled that gap for me. Thank you so much for this amazing opportunity!
Salma
Online Law course, 2021
I attended the Oxford Scholastica Academy in 2018. And I can genuinely say it was the best summer of my life. Not only were we exposed to different subjects and courses but also so many different cultures and people. I hope I can go back!
Prutha
Discover Business Academy, 2018
Two of my children have now attended this course. It gave them the confidence to surge ahead in life with a purpose and confidence that is so essential. One of the best decisions I made for my children and their futures is to have sent them to the Oxford Scholastica Academy. 
Mubasher
Parent, Oxford Scholastica Academy
The friendships I made will last me a lifetime. Oxford Scholastica taught me many life lessons that I will keep with me until I die. 
Douw
Experience Business & Enterprise Academy, 2017
I've never done anything like this; Oxford Scholastica has exceeded my expectations and I am glad to have made valuable memories with it, which I will cherish forever!
Mariam
Experience Business & Enterprise Academy, 2018
Oxford Scholastica has had a profound impact on my skills as a debater and student and is an experience I'd recommend to anyone looking for an educational, engaging summer adventure.
Sophie
Experience Debate & Public Speaking Academy, 2018
For the second year in a row my daughter had an unforgettable summer break in the magical setting of Oxford! A fascinating course with an untold amount of fun things to do. Oxford Scholastica has undoubtedly been one of the best experiences my daughter has ever had.
Maria
Parent, Oxford Scholastica Academy, 2020
| | | | | |
| --- | --- | --- | --- | --- |
| Length | Start Date | End Date | Price | Next Step |
| Two Weeks | 4th July 2021 | 17th July 2021 | £4,995 | Reserve |
| Two Weeks | 18th July 2021 | 31st July 2021 | £4,995 | Reserve |
| Two Weeks | 1st August 2021 | 14th August 2021 | £4,995 | Reserve |
| Four Weeks | 4th July 2021 | 31st July 2021 | £9,690 | Reserve |
| Four Weeks | 18th July 2021 | 14th August 2021 | £9,690 | Reserve |
We believe that learning should be interactive and fun, and this belief fuels our approach to teaching. As a student on one of our courses you'll:
Learn
Take part in our engaging courses and expert-led Masterclasses.
See
Meet inspirational Heroes and see what your future could look like.
Do
Apply what you've learned on the course in fun, hands-on challenges.
Ready for a life-changing educational experience? Apply in minutes and reserve a spot for Oxford's #1 rated summer school and online programmes.