Oxford
Summer School

2022 & 2023
Our transformational courses for 12 to 18 year olds combine university-style teaching with academic challenges, Masterclasses, and cultural adventures.
Whether you attend our Oxford summer school or choose our online summer school, you'll gain the knowledge and inspiration to take charge of your future.
Course
Selector
Oxford Summer Courses & Online Courses
Why choose the
Oxford Scholastica Academy

?
Oxford Summer School Video
Go beyond the books and experience what studying a course and pursuing a career will really be like. Small class sizes and expert tutors help you learn more about your chosen subject than ever before. You'll get the perfect mix of theory and practice — and a fresh perspective on your academics when you return to school.
The Best Investment in Your
Future
Whether it's test-driving a subject you want to study at university or exploring a new area of interest, our online programmes and in-person Oxford summer courses are designed to give you more direction on your future and inspire you to keep exploring.
The Best
Oxford Experience
Oxford is the perfect place to embark on a journey of learning and self-discovery. Experience the rich history and culture of the city during our Oxford summer school, or get a taste of university-style teaching by taking an online course.
The students who attend Oxford Scholastica are bright, motivated, and want to make the world a better place. More than 65 nationalities make up our student body, so you'll get to make friends with people from all over the world, learn more about their cultures and perspectives — and share yours.
Our team is passionate about supporting you and your future success, both during the programme and beyond. From our world-class tutors and staff, to our guest lecturers and inspirational heroes, you'll become part of a tight-knit network that's always rooting for you!
COVID-19 Update:
Flexible Booking

(Residential Programme)
The Oxford Scholastica Academy was one of the only summer schools in the UK to run in both 2020 and 2021. With the impact of COVID-19 reduced in the UK after a widespread vaccination programme, we successfully completed our largest ever summer school in 2022 with minimal COVID issues.
We have received the "Good to Go" accreditation (VisitEngland's industry standard). This accreditation confirms that we adhere to government and industry COVID-19 guidelines to keep students safe.
We've also deepened our commitment to virtual learning experiences with more online summer courses, online internships and our new programme OxBright, that can be taken from anywhere.
For 2023 bookings on our residential programme in Oxford, we will continue to offer safe and flexible booking options, to provide reassurance for families. 
When booking a spot in our 2023 Oxford summer programme, you can expect:
Free cancellations until 1st April 2023

Free deferrals to future years, or moving your booking to an online course, up until 1st May 2023

Free postponements to another date in 2023 until 1st June 2023

COVID-secure Oxford University campus buildings with private rooms (with en suite bathrooms) for all students (we have a limited number of twin rooms available on request)
Please note that Oxford Scholastica is separate from Oxford University, and it is important to understand that we have no formal connection with the university, St Peter's College or Corpus Christi College. Read more about our relationship with the University of Oxford.
Explore Oxford Summer School Courses

Learn More

Learn More

91%
of students who attended our programme had one of the most memorable experiences of their life
98%
of parents would recommend us to a friend
94%
of students said they had a greater certainty over their future academic and career choices
Oxford Scholastica Academy
verified student reviews
Excellent
4.9 Average
538 Reviews
Excellent 
4.9  Average 538  Reviews
Excellent
It was a great way for me to learn more about the field that I am passionate about. The medical course was so informational and one of the best experiences. I got to evaluate a real patient and I met many like-minded individuals from around the world! I would definitely recommend Oxford Scholastica 🙂
Excellent
Just loved the life at Oxford Scholastica, the tutors were excellent and excelled in their fields, the activities we participated in were some I was learning for the first time and the friends I made from all around the world were some of the kindest people I met. I'm still in touch with all of them even though it's been two years now. The memories I made there were definitely worth a lifetime. Still look back and feel nostalgic at times.
Excellent
I absolutely loved my Oxford Scholastica experience! I went to their debate course over a year ago and just completed a law course today! I definitely recommend it to anyone who either knows what they're doing and want better preparation. or even students who have no idea who they want to be when they grow up! I was both at some point and Oxford Scholastica filled that gap for me. Thank you so much for this amazing opportunity!!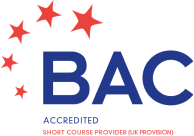 For the second year in a row my daughter had an unforgettable summer break in the magical setting of Oxford! A fascinating course with an untold amount of fun things to do. Oxford Scholastica has undoubtedly been one of the best experiences my daughter has ever had.
Those two weeks at Oxford Scholastica were a really wonderful experience. I got the chance to explore what my subject is really all about through this programme. Classes were very interesting and I loved how the tutor made the programme very interactive!
The Law course was challenging but extremely rewarding, as it assured me that it was the path I wanted to choose at university. The Oxford Scholastica community also leaves you with an excellent support network even after the programme. Overall, it was an amazing experience that I would recommend to anyone.
Ready to get a head
start on your future?