We're here to inspire young people to make positive change for themselves and the world. Our courses help students discover the possibilities that lie ahead — the subjects they could study, the careers they could have, and the global citizens they could become. 
Oxford Scholastica Academy was founded in 2013 by two former University of Oxford students. Jamie and Sophie loved their learning experience (and the Oxford environment) so much, they wanted to find a way to share it with others. They've since built a company that's passionate about giving students an edge to help them succeed, find their purpose, and make a difference in the world. 
The clearer you are about your future goals, the more likely you are to succeed. At Oxford Scholastica, you'll get a chance to level up your academics, dive deep into a subject of interest, and develop future-ready skills  — all while building new friendships and exploring the magical city of Oxford.
The
summer school

experience
Our summer programmes offer the perfect balance of challenging academics, inspiring workshops, and social activities. Get a taste of university student life in the "city of dreaming spires" — and have the most memorable summer of your life. 
We believe that learning should be interactive and fun. As a student on one of our courses, you'll:
Learn – Take part in our engaging courses and expert-led Masterclasses.
See – Meet inspirational Heroes and see what your future could look like.
Do – Apply what you've learned in a fun and collaborative hands-on challenge.
Our team has been running summer schools for many years, and we're passionate about helping students meet their full potential. From our experienced leadership to our world-class tutors, friendly staff, and engaging guest speakers, we're here to provide a safe and supportive environment.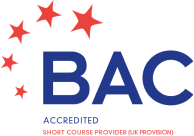 We've been independently accredited by the British Accreditation Council (BAC), who have assessed our teaching quality, pastoral care and overall standards as a short course provider for Independent Further and Higher Education.
Excellent 
It was a great way for me to learn more about the field that I am passionate about. The medical course was so informational and one of the best experiences. I got to evaluate a real patient and I met many like-minded individuals from around the world! I would definitely recommend Oxford Scholastica 🙂
Excellent 
Both my daughters went on two different summers and equally enjoyed it tremendously. Staff are very well trained and attentive. My daughters made many great friends and learned a lot during their stay!
Excellent 
Just loved the life at Oxford, the tutors were excellent and excelled in their fields, the activities we participated in were some I was learning for the first time and the friends I made from all around the world were some of the kindest people I met. I'm still in touch with all of them even though it's been two years now. The memories I made there were definitely worth a lifetime. Still look back and feel nostalgic at times.
Excellent 
I absolutely loved my Oxford Scholastica experience! I went to their debate course over a year ago and just completed a law course today! I definitely recommend it to anyone who either knows what they're doing and want better preparation. or even students who have no idea who they want to be when they grow up! I was both at some point and Oxford Scholastica filled that gap for me. Thank you so much for this amazing opportunity!!
Excellent 
The Oxford Scholastica Law Conference was a phenomenal experience. Each session offered something completely different and really helped build a full, in depth picture of my potential employment field. The online experience is smooth with each speaker being able to fully utilise the capabilities presented by online seminars. I fully recommend this opportunity – it is such a personal and involved experience that can be a gateway to a whole new group of people.
OSA was one of the best experiences of my life. Not only does it broaden your perspective of the world, the academic part is really helpful. As a first-year university student, I'm able to put the knowledge gathered at OSA to good use, which sets me apart from my fellow university students.
Huzaifa
Experience Medicine Academy
My daughter's time at Oxford Scholastica was outstanding and memorable. For her – and for us as a family – this was one of those experiences which define the next step and which we will all remember for the rest of our lives.
Lucy
Parent
Oxford Scholastica helped me realise that alongside studies, you can have so much fun — you just have to make the time for it. I'm more inspired than ever to achieve my goals and all my future dreams. Thank you for the amazing opportunity, OSA!
Minaal
Experience Psychology & Neuroscience Academy
Ready for a life-changing educational experience? Apply in minutes and reserve a spot for Oxford's #1 rated summer school and online programmes.