Oxford Summer School

for 12 to 14 Year Olds
Ages 12, 13 & 14
Looking to spend your summer immersing yourself in a new subject and reimagining what you thought was possible?
Set in the famous city of Oxford, our summer school programme gives students the opportunity to meet new friends from around the world, explore a subject of interest, and experience a taste of life away from home on the oldest university campus in the English-speaking world.
Course
Selector
Discover the 
magic

of Oxford
As the inspiration behind Harry Potter, Narnia, and Alice in Wonderland, Oxford is the perfect place to embark on a journey of learning and self-discovery. 
Learn from
world-class

tutors
Take classes led by tutors from universities like Oxford and Cambridge. They'll help you fall in love with your subject and inspire you to learn like never before.
Meet other extraordinary students from around the globe who are keen to embark on new experiences and make a positive change in the world.
Whether it's dancing the night away at our International Ball, exploring castles, or playing sports, we've got activities to fill your schedule.
Summer courses for
ages 12 to 14
Our "Discover" courses for students aged 12-14 are designed to offer a safe space for you to express your curiosity and explore through a perfect mix of theory and hands-on learning.
Business
Medicine
Technology
If you're keen to find out what life in business might really be like, this is the course for you! Be inspired by legendary leaders, dive into introductory economics, polish up your public speaking skills and more – all alongside an expert tutor who will answer your questions and spark your curiosity.
Whether you're already set on becoming a doctor, or have a passion for helping people and want to explore your options, this course offers an excellent grounding in the subject and the profession. As well as learning foundational theory, you'll decipher genuine X-rays, discuss actual clinical cases, and speak to real patients.
Are you fascinated by rockets and robots? Do you love playing with computers?  In this course, you'll learn how websites are built using different coding languages, design a rocket using practical applications of maths and physics, and build your own hydraulics system.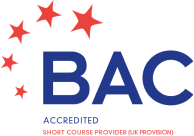 **Book before the end of December 2023 to benefit from our our early bird fees.**
Length
Start Date
End Date
Price
Next Step
Two Weeks
30th June 2024
13th July 2024

£6,995

£6,495

Reserve
Two Weeks
14th July 2024
27th July 2024

£6,995

£6,495

Reserve
Two Weeks
28th July 2024
10th August 2024

£6,995

£6,495

Reserve
Four Weeks
30th June 2024
27th July 2024

£13,690

£12,690

Reserve
Four Weeks
14th July 2024
10th August 2024

£13,690

£12,690

Reserve
Challenges are one of the most exciting parts of our programme! They offer you an opportunity to collaborate with your classmates, putting everything you've learned in class to the test in order to solve a real problem or build something from scratch.
As well as gaining practical experience – and having a lot of fun doing it – the challenges offer a real insight into what a career in your chosen subject might be like.
The Discover Medicine students go to Oxford's famous John Radcliffe Hospital to meet real patients and take their medical histories. They then work together to diagnose the patients, using the information they've gathered and things they've learned in class.
Our Discover Business and Discover Technology students collaborate to launch a rocket, with tech students managing the design and build, while the business cohort write a business plan and marketing pitch for it.
What better way to learn about a career than to talk to someone who's already living it? Our Heroes programme invites you to meet young professionals in your area of study who've gone on to have early career success. You'll:
Learn more about how a day in their life looks
Take part in a practical activity related to their day-to-day work
Ask them questions about their career path
In past summers, Discover Technology students have met an engineer who helped pioneer the Playstation technology and Discover Medicine students met a young surgeon, who spoke about his experiences in laparoscopy (keyhole surgery) .
I had such an amazing time on my Oxford Scholastica course! This course has broadened my view on politics and allowed me to connect with other kids my age from around the world. The programme exceeded my expectations and I am definitely going to sign up for more courses next summer!
My 13 year old son had a terrific experience. He finished his programme excited about what waits for him in high school and college.
Not all Oxford summer school programmes are the same. I am so happy that I chose OSA this time. The OSA staff are absolutely amazing – they immediately made me feel welcome and safe. I am definitely going back next year!
We believe that learning should be interactive and fun, and this belief fuels our approach to teaching. As a student on one of our courses you'll:
Learn
Take part in our engaging courses and expert-led Masterclasses.
See
Meet inspirational Heroes and see what your future could look like.
Do
Apply what you've learned on the course in fun, hands-on challenges.