Classic Books Everyone Should Read
There's a lot of debate as to what makes certain books 'classics' – is it longevity, popularity, literary merit or all of the above? Are all the books we view as 'classic' deserving of that title? Should some lesser-known books be considered 'classics' instead?
There are no easy answers to these questions, and opinions as to which classic books should be read by everyone will always vary. Listed below is a variety of books which are, however, a good starting point, covering literature from a range of time periods and genres. From an Indian family saga to a Renaissance revenge tragedy, to a collection of short stories set in turn-of-the-century Ireland, there really is something for everyone here.
This irresistible epic poem has an unusual structure: it is comprised of a series of short stories, linked by the theme of transformation, which flow seamlessly into one another. David Raeburn has translated it into hexameter verse, reflecting the rhythm of the original Latin. Far from being dry and dusty, it is thrilling, unpredictable and often shocking, as jealous gods exact their revenge on mortals and love affairs take dark turns. Once you've read it, you'll have the added bonus of being able to understand classical allusions in more modern texts.
2. Hamlet (c. 1599-1601) – William Shakespeare
Considered by many to be Shakespeare's finest work, Hamlet is a gloomy, twisted tragedy about a Danish prince who sets out to kill his uncle, spurred on by his father's ghost. He pretends to be mad in order to rise above suspicion, but soon the boundaries between fact and fiction blur as he begins to lose his grip on reality. It's the original psychological thriller and has inspired a plethora of responses – once you've read the book, why not compare the different movie adaptations starring Mel Gibson, Kenneth Branagh, and David Tennant?
3. Pride and Prejudice (1813) – Jane Austen
Pride and Prejudice is so much more than a love story: it's a family comedy, a satire on Regency society and a moral tale which teaches us not to judge others too hastily. Its star is Elizabeth Bennet, whose quick wit and fiery personality make her more than a match for the brooding and sardonic, but ultimately kind-hearted, Mr. Darcy. There are several memorable side characters too, including the crawling vicar Mr. Collins and Lizzy's emotional, marriage-obsessed mother, Mrs. Bennet.
4. Jane Eyre (1847) – Charlotte Brontë
In Jane Eyre we watch the titular character develop from a plain, timid orphan into a headstrong, principled young woman who falls in love with her employer, Mr. Rochester, but will not allow him to compromise her independence. In her quest for stability and happiness, she encounters poverty, the loss of loved ones, and mysterious noises coming from the attic of Mr. Rochester's mansion…
5. Wuthering Heights (1847) – Emily Brontë
Emily Brontë's complex, Gothic-flavoured novel makes an interesting companion to her sister's more straightforwardly romantic Jane Eyre. In Wuthering Heights, Cathy and Heathcliff, childhood friends, are separated by class and their own questionable decisions; however, their all-consuming passion for one another is something which quite literally never dies. It's a story of desire but also of the damaging effects of abuse and isolation on children.
6. Great Expectations (1860-1) – Charles Dickens
Any of Charles Dickens' novels will give you a flavour of his flair for creating wacky characters and his compassion for the poor, but Great Expectations is perhaps the most universally loved of them all. It tells the story of Pip, who, after helping an escaped convict on the marshes and working as a companion to the frightening, deluded Miss Havisham, is told to nurse 'great expectations' for his future. Raised from poverty to live the opulent life of a London socialite, he hopes to win the hand of the disdainful Estella but comes to realise that the things he thought would bring him happiness are nothing compared to the family he has left behind.
7. Tess of the d'Urbervilles (1891) – Thomas Hardy
All of Thomas Hardy's works provide wonderful, moving portrayals of rural Victorian life, but Tess is his most famous. It is the story of 'a pure woman faithfully presented', who seeks to better herself but, due to chance, the unkindness of the world and her own honest mistakes, falls further and further into poverty and disrepute and is eventually driven to desperation. It is bleak but compelling, and the loving descriptions of the Wessex countryside and its inhabitants are stunning.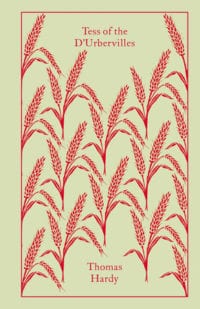 8. Dubliners (1914) – James Joyce
Joyce's early collection of short stories brings early twentieth-century Dublin to life in its depictions of religion, romance, politics and petty crime. Though the stories tackle topics as diverse as the death of an aged priest, the frustrations of an alcoholic stuck in a mind-numbingly dull job, and a lonely older man who cannot bear to let go of the habits which rule his life, they are linked by a common sense of Ireland's stifling paralysis and a restless desire for change. The stories are often tragic but always worthwhile, eliciting new interpretations with every re-read.
9. The Great Gatsby (1925) – F. Scott Fitzgerald
In this novella, Nick Carraway, the rather dull narrator, moves to an affluent suburb of New York and is quickly drawn into a world of extravagant parties, decadence and conceit, a world epitomised by his mysterious neighbour, Jay Gatsby. This is the classic American novel of hedonism and disillusionment, filled with descriptions as elegant as Gatsby's glamorous clothes.
10. Of Mice and Men (1937) – John Steinbeck
This novella tells the timeless story of two friends in Depression-era America, looking for work and dreaming of a place to call their own. Lennie, the more optimistic of the two but an eccentric outsider, eventually becomes a victim of his own strength, and his friend George is forced to deal with the consequences. Of Mice and Men is an engagingly written thriller which is no less powerful for its brevity.
11. Rebecca (1938) – Daphne du Maurier
This page-turning Gothic mystery may seem to have a love story at its heart, but appearances can be deceiving. Du Maurier leads us to question not only what happened to Rebecca, the previous Mrs de Winter, but also whether Mr de Winter is really as charming as he seems and whether the narrator herself is entirely reliable. Featuring raging fires, love affairs and murder, Rebecca is the work of a mistress of the macabre writing at the height of her powers.
12. Nineteen Eighty-Four (1949) – George Orwell
You should read this book if only to understand where pop culture references like 'Big Brother', 'the Thought Police' and 'Room 101' originated. It's one of the most iconic examples of dystopian fiction; the main character, Winston, lives in a repressive state which is perpetually at war. He is trapped in an uninspiring job and subject to constant streams of propaganda, with his every move monitored by nameless government officials. Desperate to break free, he embarks on an illicit relationship with his co-worker Julia, which has devastating consequences.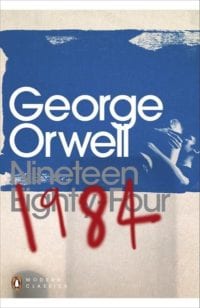 13. To Kill A Mockingbird (1960) – Harper Lee
Set in the American deep south, To Kill A Mockingbird combines issues of social injustice with a gentle coming-of-age-story. The main character, Scout, observes the quirky characters she meets around her with humour and warmth, but the novel has a dark side, too: Scout's father, Atticus, is defending a black man against a charge of rape, despite facing almost unassailable prejudice from his fellow white townsfolk.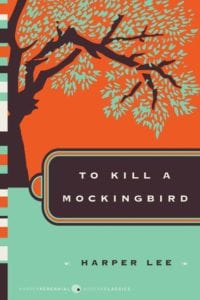 14. The Color Purple (1982) – Alice Walker
Alice Walker was the first black woman ever to win the Pulitzer Prize with this unique, uplifting epistolary novel. It is narrated by Celie, a beaten-down African-American woman living in the southern United States in the early 20th century. Repeatedly abused by her husband and the man she calls 'father', she is only truly able to find freedom and confidence when she meets and forms a relationship with Shug Avery, a glamorous singer.
15. The God of Small Things (1997) – Arundhati Roy
The God of Small Things is a Booker Prize-winning family saga set in Kerala, India. It's notable not just for its gut-wrenchingly tragic plot but also for the author's unusual use of language and a non-linear storyline which dips between past and present, examining the consequences of the main characters' actions as they dare to transgress the 'Love Laws' that set out 'who should be loved, and how. And how much.'
As you can see, there is no single set of features which define a classic book. They're not all written by long-dead white British men – they're simply great stories which have stood the test of time, and which everyone can read and enjoy.
Further Reading for Lovers of Classic Books 
Compare and contrast our selection with this list of 50 classics by Abe Books
As we're from Oxford, we think it's worth knowing the literary giants who came before us! Find out about Oxford's Great Writers.
Could your future work be on a list like this one day? Find out more about our Creative Writing Summer School, where you could spend your summer and prepare for your future
Are you preparing to apply for an English degree, or just love reading and writing?
As well as our in-person Academy, take a look at our Oxford online summer school and online creative writing courses – a live, interactive two-week course for 15-18 year olds.