Benefits of a Law Summer School
A law summer school is an excellent way to spend your summer as it provides a first-hand introduction to studying Law at university. Summer schools offer a range of academic benefits, like the opportunity to expand your knowledge beyond the school curriculum, build a professional network of like-minded peers, and access specialised career advice to help you make informed decisions about your future. 
Oftentimes, students have more spare time over the holidays than during term-time; so if you're considering pursuing a legal career, read on to discover the benefits of enrolling in a law course this summer.
7 Reasons to Attend a Law Summer Course
1. Expand your legal knowledge
Attending a law summer school provides you the opportunity to learn from legal experts, and to work with peers who are also interested in studying Law at university. 
This shared interest in the subject contributes to making your sessions focused, immersive and engaging, giving you a significant head start in your legal education. By developing your legal knowledge, you'll be equipped with valuable information and experience to help you succeed in your admissions interviews at university.
2. Experience practical legal skills
Being a great lawyer isn't just about your academic skills; you also need practical experience to support your legal knowledge so you can solve real-world problems. Many summer schools give you the chance to participate in a moot – a mock trial between two individuals or teams where you must argue your side of a case before a judge. 
Mooting is a great opportunity to utilise your new-found legal knowledge and develop your practical skills, as well as to receive invaluable feedback from legal professionals. It's also a useful way to learn about some of the more procedural areas of the law, like how a courtroom is set up and what a real trial might look like.
3. Networking and mentorship
Summer schools also provide access to a range of networking opportunities and chances to interact with professionals. Networking is great for finding mentors who can help guide you through the early stages of your legal career, offering advice and support, and sometimes even work experience.
You'll also spend plenty of time among peers of a similar age and with similar interests which is great for socialising and building long-lasting friendships with fellow aspiring lawyers.
4. Enhancing university applications
Attending a law summer school is also a great way to show your interest in the subject when applying to universities. 
Summer schools look great on a university application and helps you to stand out from the crowd, because it shows that you're keen to develop your legal knowledge and understanding of the profession. You can also use what you've learnt to enhance your personal statement, and discuss specific legal interests or areas that you'd like to learn more about.
5. Exposure to legal career pathways
Oftentimes, there's an assumption that pursuing a legal career can only result in becoming a barrister or a solicitor, but there are a range of potential options should you graduate with a Law degree, both within and outside of the legal sector.
Solicitors and barristers can specialise in a wide range of legal areas, from tax and real estate, to criminal law and intellectual property. For those who don't want to take the traditional route, there are also numerous graduate schemes which combine your legal skills with wider business-focused work. A summer school is a great opportunity to learn more about the potential legal professions from those already working in the field.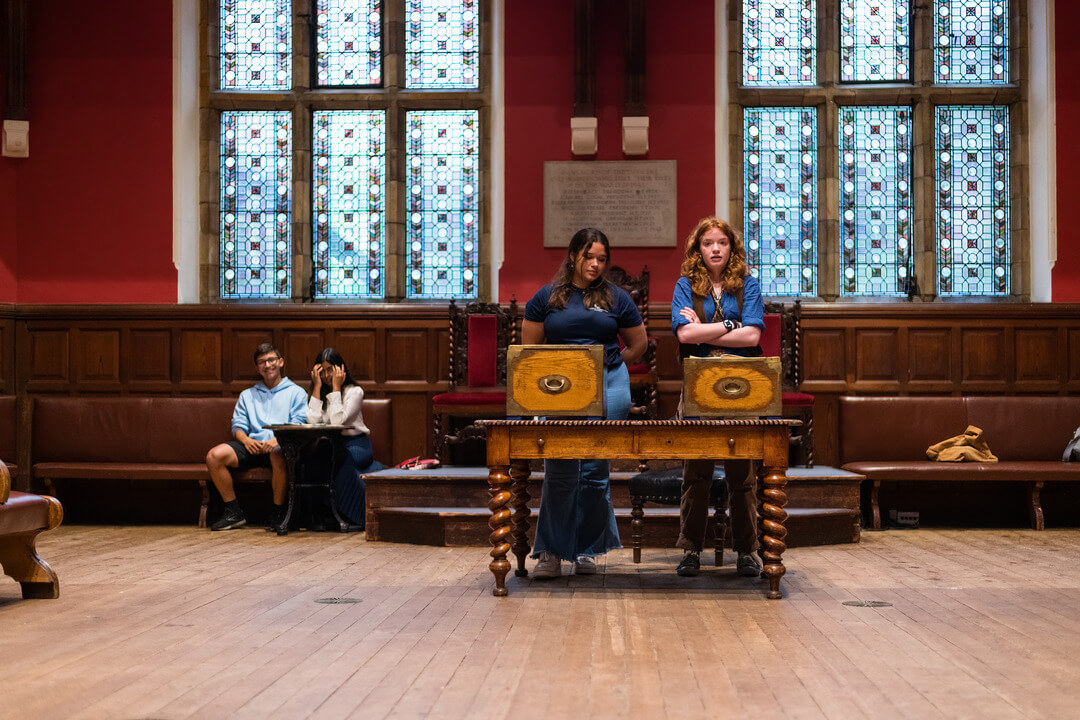 6. Developing key legal skills
Arguably, one of the top benefits of a law summer school is the early opportunity to develop key legal skills to help you succeed in your career. Studying Law at university and continuing on to a legal role, can be quite demanding and takes plenty of practice. 
A law summer school will give you plenty of opportunities to develop transferable skills like debating, critical thinking, case reading, writing legal arguments, and communicating with legal professionals to boost your university applications and future job prospects.
7. Building confidence and independence
Not only will you gain invaluable legal skills from a law summer school, but residential summer schools are great for developing vital soft skills too. They give you the opportunity to live with new people, and grow your confidence in a friendly and supportive environment. 
There will also be opportunities to direct your own learning, allowing you to practise time-management and organisational skills, and learn how to motivate yourself. With plenty of team building too, you'll be encouraged to develop your character whilst preparing for your journey in law too.
As you can see, there are a great number of benefits to attending a law summer school. These schools are filled with great opportunities and supportive, like-minded people, and will help you to kickstart your career in law.
From the chance to learn and test new legal skills, to meeting new people and building long lasting networks, a law summer school really is an excellent stepping stone into studying Law at university and beyond!
By Jamie Emerick
Jamie is a recent Law graduate of Trinity College, University of Oxford. Alongside his writing work, offering first-hand advice for those looking to study Law at university, Jamie works at a MedTech firm as an IP Law Assistant, helping to manage their IP portfolio.
Boost your university applications!
There is a teapot flying around the moon, too small to be seen by any modern telescope. Much closer to us, there are birds flying through the sky. One of these claims is, of course, nonsense. Last time we checked, there was no crockery orbiting anything in space. Even...
read more